---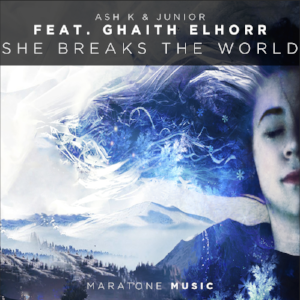 'She Breaks The World' is an euphoric uplifter with a rock inspired breakdown. The amazing vocalist Ghaith Elhorr backs up the top notch production with stunning vocals, and make everything melt together as it should.
This is a track you can't miss!
ENJOY!
---
Lebanon duo producers Ash K & Junior continues their ascendancy through the Trance ranks with a well-deserved returns on Sundance Recordings in the superb 'Time Only Knows'. A pulsating bass line and relentless percussion, Ash K & Junior is known for drives the track, signature uplifting sound creeps up on the listener throughout with a beautiful interplay of synthesizer-induced melodies and sweeping pads. This two rising talents is sure to strike a chord in the hearts of music lovers; this is 'Time Only Knows' by siblings Khodor Alashkar & Fadl Alashkar.